Call Now! 705-888-2765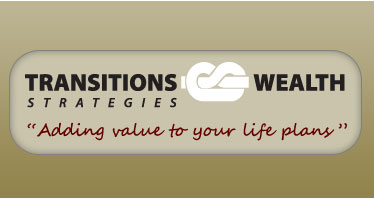 - Small Business Owners > Business Transition Strategies
Business - Financing Retirement
Most often we find that small business owners are totally unaware of the potential source of retirement funding they have created. They have no idea when they can stop working and enjoy their retirement dreams. As such, this becomes one of the primary roles Transitions Wealth Strategies fulfills ... strategically identifying and unlocking business value to support an owner's retirement lifestyle goals.
Transitions Wealth Strategies works with small business owners on the development and funding of their retirement plans. We integrate your business value and your personal savings to create a plan that allows you to achieve your desired retirement lifestyle goals. With respect to unlocking the value in your business, we use a variety of strategies some of which include Individual Pension Plans (IPP), Retirement Allowances, Retirement Compensation Arrangements (RCA), dividends, the redemption of freeze shares and the utilization of insurance wealth transfer strategies.
We regularly have business owners, as clients, that have neglected retirement planning. They realize this is not their area of expertise. They rely on us, as their guide and mentor, to get them back on track. They know the future financial security for their families depends on it.
Contact Transitions Wealth

For more information please contact us 705.888.2765