Call Now! 705-888-2765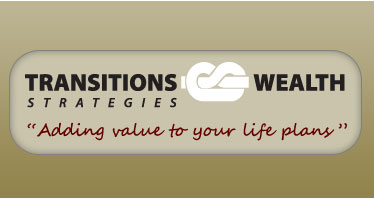 - Individuals/Families > TWS Difference
The Transitions Wealth Strategies Difference
While Transitions Wealth Strategies works specifically with individuals, families and small business owners, we also specifically focus on financial strategies in support of those families that are dealing with a family member with prolonged disability and with community charitable organizations. Both of these latter focuses are representative of Transitions Wealth Strategies passion to help those that once again may not have the resources or capability to know what is possible.
In this section of our web site, we delve into financial strategies that affect individuals and their families. You will see that highly effective financial strategies can be implemented no matter what your age or position in life ... as such the "Transitions Wealth" name. Please avoid the mistake that wealth strategies only involve your investments ... we determine value for you that goes far beyond what your bank or investment advisor can provide.
Look at it like going to your family doctor. An ache, a pain, a worry that something is changed ... you don't know the remedy but you do know often times the worst thing you can do is procrastinate!
Please explore our web site. Read the true life stories in our "Library". We will open your eyes to simple wealth strategies that will add tremendous value to your lives!
Contact Transitions Wealth

For more information please contact us 705.888.2765