Call Now! 705-888-2765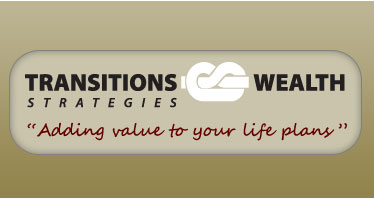 - Individuals/Families > Fees
Fees
Transitions Wealth Strategies mission is to provide our clients, generally with more modest means in life, all of the wealth strategies normally only accessible by those with significant wealth. Our fees reflect this mandate.
Generally our clients are not aware of the possibilities that are out there that can bring significant financial value to their lives. Our mandate is to educate and guide our clients and bring together plans that reflect their lifestyle goals.
We are generally confident that we can bring value to just about everyone's life. But, we do not presume to know you. Everyone's situation is unique. We do ask lots of questions. We analyze what we learn and then, using our expertise in financial and risk strategies, we present recommendations that are focused on helping our clients achieve their lifestyle goals.
We, of necessity, get to know you and your goals very personally and confidentially. We take the time to gain your confidence and trust that we will go above and beyond to address your specific, personal needs.
All of the above takes place without charge. As potential clients, you will gain powerful insight as to your financial situation. Fees are only charged after we secure agreement with you that significant value can be added to your lives and once we start to implement the recommended plans.
True to our mission to help those with more modest means, our fees are generally substantially less than other providers of similar services. Most often we will charge a small one-time implementation charge along with an annual retainer for ongoing plan monitoring and guidance. At times, we will also receive revenue from the companies that supply the products that we use as tools to implement our plans.
Contact Transitions Wealth

For more information please contact us 705.888.2765