Call Now! 705-888-2765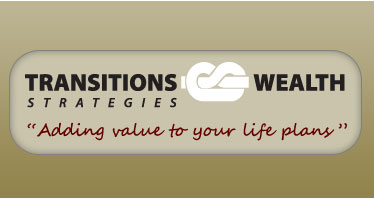 - Small Business Owners > Business Transition Strategies
Business Transitions
As in personal life, a business evolves through many transitions over time. From start-up, through sole proprietorship to corporation, owner retirement, business succession and wealth transfer, each step involves different strategies to create wealth, reduce or defer taxes, reduce risk, take income and ultimately to extract retained business wealth.
At Transitions Wealth Strategies we guide the small business owner through the strategies appropriate at each transition of their business. We understand that the business owner's vision and expertise lies with their business' core strengths; it is our task to present simplified business strategies to build and protect the business wealth.
A piecemeal approach is often worse that having no plan at all. As such, we normally create a comprehensive "Business Transitions Plan" that covers the transitions, the goals and the strategies to be implemented at each step of the way. No plan is ever static; we continue to monitor the plan to ensure wealth creation is maximized as time goes on.
At Transitions Wealth Strategies we take great pride in offering these services to small business owners. We are humbled by the value a business owner gains from our mentorship. We are passionate about their entrepreneurial spirit and are often in awe of the business value that we are able to create together.
Following are some excerpts on some of the strategies we employ as you transition through stages in business life as a small business owner.
When to Incorporate
Shareholder Agreement
Business - Creditor Protection
Business - Taking Income
Business - Tax Planning
Business - HOLDCO and Family Trusts
Business - Financing Retirement
Business - Succession Planning
Business - Estate Planning
Contact Transitions Wealth

For more information please contact us 705.888.2765