Call Now! 705-888-2765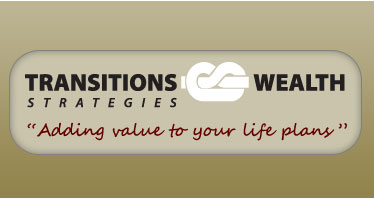 - Small Business Owners > Fees
Fees
At Transitions Wealth Strategies, we take great pride in our ability to help small business owners achieve their dreams. We only charge modest fees as we know that is all the small business owner can afford. True to our Company mission, it is our way to give back to the entrepreneurial business community from which we were born.
Typically we will spend a significant amount of time in discovery. You can read more on what we do under the "Our Approach" section of our web site. After investigation and analysis, strategies and recommendations are presented. All of this takes place without charge. As potential clients, you will gain powerful insight as to your financial situation. Fees are only charged after we secure agreement with you that significant value can be added to your business plans.
True to our mission to help those with more modest means, our fees are generally substantially less than other providers of similar services. Most often we will charge a small one-time implementation charge along with an annual retainer for ongoing plan monitoring and guidance. At times, we will also receive revenue from the companies that supply the products that we use as tools to implement our plans.
Typically, our business clients derive additional value from the retainer agreement. As the business transitions and new strategies evolve, our most satisfied clients come to rely on us as their mentor. In this sense we add value similar to a business consultant at essentially no cost. We've been in your shoes and are more than happy to act as your sounding board when you need reinforcement.
Bottom line ... Transitions Wealth Strategies was founded on the principles of giving back to those with modest means in life. We encourage you to let us open your eyes to business value you likely don't even know exists ... all at a cost respectful of what you can afford.
Contact Transitions Wealth

For more information please contact us 705.888.2765