Call Now! 705-888-2765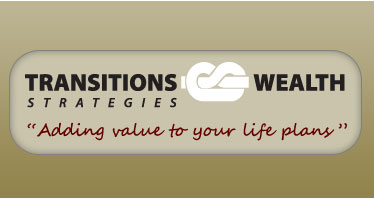 - Individuals/Families > Life's Main Events
Life's Main Events
Transitions Wealth Strategies develops wealth strategies focused on each transitionary stage in life. We do so in the context of an overriding whole life plan so that the families we work with will secure their desired lifestyles and legacies through all phases of Life.
We walk with you every step of the way.
While whole life planning is important, life rarely unfolds exactly as planned. Any number of "main events" must be accommodated along the way. At Transitions Wealth Strategies we develop your plans with resiliency to handle obstacles as they arise.
The "main events" will happen. Our clients don't use this as a barrier to plan. Each event usually will raise financial issues that must be accommodated. The fact that our clients have a Financial Plan and strategies in place gives them great comfort and helps them deal with the events that often bring on great stress and emotion.
Marriage
First Home
Children
Separation/Divorce
Re-Marriage
Job Loss
Disability
Retirement
Death of your Spouse
Elder Care
Death of your Parents
Inheritances
Contact Transitions Wealth

For more information please contact us 705.888.2765