Call Now! 705-888-2765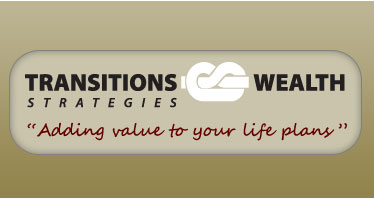 - Small Business Owners > Insurance Strategies
Business Insurance Strategies
Insurance strategies play a significant role in many aspects of small business planning whether your business is run as a partnership, sole proprietorship or corporation.
As in personal life, we often find that many business owners are sceptical as to the need for insurance. We show that, early in the life of a small business, insurance solutions most importantly add business stability should circumstances occur that make your business particularly vulnerable. Then, as your business matures, insurance solutions provide tax efficient alternatives for business wealth accumulation, provision of retirement income and ultimately for wealth transfer as you exit the business.
At Transitions Wealth Strategies we spend a significant amount of time guiding and educating you, the small business owner, as to the virtues of appropriate and cost-effective insurance solutions. We often use the case studies, included in our "Library", to demonstrate the value. It is important to us that you clearly understand the value that is derived from any strategy that we recommend.
Transitions Wealth Strategies provides life, disability, critical illness and health benefits insurance from the major insurance providers. Following are some excerpts on some of the business strategies we typically address using insurance solutions...
Key Person Insurance
Buy-Sell Funding
Business Expense Protection
Business Loan Protection
Employee Retention
Business Wealth Transfer
Business Estate Preservation
Business Estate Equalization
Contact Transitions Wealth

For more information please contact us 705.888.2765