Call Now! 705-888-2765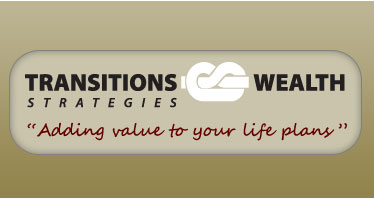 - Individuals/Families > Life's Transitions
Comprehensive Financial Plan
Prosperity involves much more than just making money. Prosperity is all about creating a life that provides peace of mind along with the lifestyle you desire. At Transitions Wealth Strategies, we understand this as every Plan we develop is unique, very personal and developed specifically to allow you to meet your desired goals in life while lessening the uncertainties (PDF1).
A Financial Plan is not just about blindly socking away money into investments and hoping for that big payoff at retirement. The stock market meltdown in 2008 was a wake-up call as dreams were ruined almost overnight. A comprehensive life plan goes far beyond investing. Cash and debt management, investments, insurance, tax, retirement and estate planning all are components of a sound Financial Plan. It is much more of an emotional process addressing and safeguarding what you personally want to achieve in life. The fact is, a piecemeal approach can often turn out to be more destructive than no plan at all.
We believe very strongly in this principle. We have seen all too many situations where our clients have previously been convinced to make investment or insurance decisions that were totally inconsistent with their goals and life plans. (PDF2) They either spent too much or took more risk than necessary. Let us show you the way ... create your life plan first and then, and only then, buy or invest in products that support your life goals.
Contact Transitions Wealth

For more information please contact us 705.888.2765